Founding Partner 714-450-6830 bford@forddiulio.com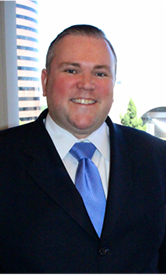 Practice Areas
Catastrophic Personal Injury
Product Liability
Complex Business Litigation
Consumer Class Actions
False Advertising
Unfair Competition
Arbitration
Partnership Disputes
LLC Disputes
Food & Beverage Litigation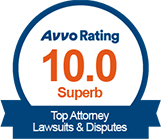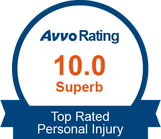 Areas of Expertise
Brendan Ford is a Founding Partner of Ford & Diulio PC.  He started the firm with a singular focus – to provide world-class service to his clients, whether the client is an individual, a small business, or a global corporation.  He takes the time to learn about clients' objectives, and provides strategic and creative legal solutions tailored to those objectives.
But world-class service is not enough.  Brendan also believes that an attorney's compensation should be tied to the results obtained and the efficiency in obtaining them.  To that end, Ford & Diulio PC handles cases under a variety of fee structures, including pure contingency, hybrid, flat fee, monthly retainers, and phased billing, among others.  While several firms offer contingency fees for personal injury claims (i.e. "we don't get paid unless you get paid"), Ford & Diulio PC is unique in that it is committed to alternative fees in all types of cases.
He also believes that an educated potential client is an empowered potential client. Ford & Diulio PC provides visitors to the website with free information regarding personal injury claims, business litigation claims, or labor and employment claims (links to practice areas) through blog posts, e-books, checklists, and free reports.
In addition, once a client hires Ford & Diulio PC, we provide them with a client portal through which they can access their case documents 24 hours a day, 7 days a week, 365 days a year. This allows clients to be fully up-to-speed – in real-time – regarding the status of their case.
Brendan's practice focuses on catastrophic personal injury claims, product liability, complex business litigation, and consumer class actions.  Mr. Ford has significant experience in all phases of litigation including pre-litigation settlements, law and motion, discovery (including e-discovery), depositions, expert discovery, trials, post-trial motions and appeals.  He also has experience arbitrating claims involving partnerships, closely held corporations, and LLCs.
Awards
Mr. Ford was selected by Super Lawyers Magazine as a Southern California Rising Star in 2009, 2010, 2011, and 2015. This honor is reserved for the top 2.5% of lawyers in Southern California under the age of 40, and is rated by peers. He is also rated "Superb 10/10" by Avvo.com.
Community Involvement
​Brendan is an operatic tenor and a former musical theatre actor, and remains passionate about the performing arts. He is currently the Chairman of the Segerstrom Center for the Arts Corporate Council, and a member of the Segerstrom Center for the Arts Business Leadership Committee.
Publications
FDA Refuses Judges' Request for Clarification Regarding "All Natural" Foods, Co-Author, K&L Gates Consumer Litigation Alert, January 13, 2014
She Can't Believe It's Not Butter: Recent California Decision Reinforces the "Reasonable Consumer Standard" in Consumer Class Actions, Co-Author, K&L Gates Legal Insight, October 28, 2013
Generic Drug Buyer Beware: Proposed Legislation and Its Potential Impact on the Industry, Co-Author, Orange County Business Journal, May 21, 2012
2011 Product Liability Cases: Year in Review, Co-Author, Los Angeles Daily Journal, December 28, 2011
State Supremes Rule – Amount Paid is Marker for Past Medical Expenses, Co-Author, Los Angeles Daily Journal, August 22, 2011
A New Theory of Liability in California, Co-Author, Law360, April 25, 2011
Presentations
Speaker, American Bar Association Section of Litigation Life Sciences Legal Summit, 2014
Languages
Fluent in French
Proficient in Spanish
Education
University of San Diego School of Law
J.D. – 2002
Order of Barristers
USD National Moot Court Team
Phi Delta Phi International Legal Honor Society
University of San Diego
B.A. – 1998
Phi Sigma Alpha National Political Science Honors Fraternity
Judicial Clerkships Law Clerk to the Honorable Thomas J. Whelan, United States District Court, Southern District of California (San Diego)
Bar Admissions
California
U.S. District Court Central District of California
U.S. District Court Eastern District of California
U.S. District Court Northern District of California
U.S. District Court Southern District of California