Founding Partner 714-450-6830 Jdiulio@forddiulio.com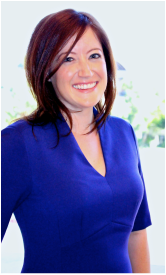 Practice Areas
Wage & Hour 
Employment Discrimination
Business Litigation
Mediation / Alternative Dispute Resolution
Areas of Expertise
Jessica Diulio is a Founding Partner of Ford & Diulio PC. Prior to founding Ford & Diulio PC, Ms. Diulio was a senior litigation associate at Gibson, Dunn & Crutcher (2005-2011) and Call & Jensen APC (2011-2013). Ms. Diulio has over a decade of experience litigating and counseling clients in all aspects of wage and hour and employment litigation. She has represented clients before the California Labor Relations Board, as well as in state and federal court and in the arbitral forum. She is well versed in the requirements of the California Department of Labor, FMLA, OSHA, Title VII, ADEA, and ADA.
Experienced prosecuting employers in both single plaintiff matters and class actions, she has litigated the following types of cases:
– Wage and hour violations including overtime, meal period and rest breaks, paystub errors, and PAGA claims.
– Employee classification audits (exempt v. non-exempt)
– Employment discrimination
– Unlawful harassment
– Retaliation/whistleblowing
– Pregnancy/disability leave
– Breach of contract
– Interference with prospective economic/business advantage
– Non-compete/non-solicitation clauses
– Unfair business practices
– Defamation
– Privacy violations
– Drug testing policies
Awards
Ms. Diulio was recognized as a Rising Star in 2012, 2013, and 2014 by Southern California Super Lawyers Magazine and Los Angeles Magazine. This distinction is awarded to only 2.5% of attorneys under the age of 40. She was also named a Rising Star for Top Women Attorneys in Southern California. In addition, she was also a nominee in 2012 for the Orange County Business Journal's "Women in Business" Awards.
Community Involvement
– Orange County United Way, Founding Chairperson, Emerging Tocqueville Leaders Philanthropy Group (2011), Committee Member, Women's Philanthropy Fund Annual Fundraiser (2012, 2015), Host Committee Member, Women's National Leadership Summit (2011).
– American Heart Association, Member Women in Red (2015).
– Mariner's Church, Volunteer Coordinator, Viejo Elementary School refurbishment (2014).
– Boys & Girls Club, Host Committee Member, Pacific Region Youth of the Year Awards (2011).
– Orange County District Attorney's Office Volunteer Deputy District Attorney (2009).
Education
Tufts University
B.A. – 2002
Cum laude
Phi Sigma Alpha National Political Honors Society
University of San Diego School of Law
J.D. – 2005
Order of the Coif
Bar Admissions
California
U.S. District Court Central District of California
U.S. District Court Eastern District of California
U.S. District Court Northern District of California
U.S. District Court Southern District of California